The Camaro Timeline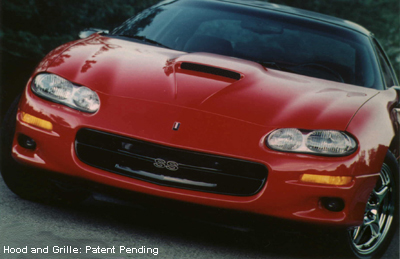 April, 1964. Super Nova.
Super Nova made its initial appearance at the New York Auto Show. With five nameplates already in production, Chevy officials decided not to produce the car at that time. When Camaro was in its design phase, many of the ideas from Super Nova were incorporated, such as a variation on the console and central instrument panel.
August, 1964. GM initiates the F-Car Program.
GM made the decision to go ahead with an entirely new program to compete with other automakers in ways that Chevy Corvair could not. Dubbed the "F-Car" at first, it would later become an automotive legend called Camaro.
August, 1964. Styling begins.
Chevy engineers and designers worked in conjunction with Fisher Body Division to see that the performance of Camaro did not take away from its styling. Computers were used extensively for the first time , as were other unorthodox methods. Transparent quarter-scale bodies let engineers view stresses and part relationships.
February, 1965. "Mule" test drives.
In Camaro prototypes called "mules," as well as in competitor's cars, GM officials took test drives at the GM proving grounds in Milford, MI. Longer trips went as far east as New England, south of Florida, and west to the GM Desert Proving Grounds outside Phoenix, as well as along mountain roads of California.
February, 1965. First Wind-Tunnel Test.
Chevy sent a quarter-scale replica of the coupe, along with a staff stylist, clay sculpter, and Chevy engineer to an aircraft wind-tunnel near Dallas. Not much attention had been paid to aerodynamics prior to this test, but it proved successful. It was because of this 11-day test that the Z-28 was designed with a chin spoiler and a rear spoiler.
August, 1965. Camaro "face" finalized.
The distinctive wide grille and headlights of the first Camaro went through several changes before getting the official sign-off. Early designs borrowed from Super Nova, among others.
Date Unknown. Camaro Fastback.
Chevy stylists optimistically mocked up this fastback version of Camaro to compete with Ford Mustang 2+2. The car never went into production.
June, 1966. The Camaro Name.
Just weeks before production began, the name "Camaro" was decided on. General Manager Elliot M. "Pete" Estes announced the name publicly, quipping, "I went into a closet, shut the door and came out with the name." Camaro is french for "comrade, pal, or chum," according to an obscure 1935 French-to-English dictionary.